Wood lookalike tiles have been trending right now. It is not a surprise, though. After all, flooring design with wood lookalike tiles looks really good, affordable and practical. Not to mention there are many styles and texture options as well.
Are you looking for wood tile flooring design ideas? If you do, you just came in the right place. Here we will tell you some awesome design ideas that you can try for your floor. Let's start.
Natural Wood
First and foremost, natural wood lookalike tiles. Natural wood lookalike tiles are your best option if you are looking for a floor that has an inviting and warm vibe. They are also a good option if you want to get a traditional look as well.
There are many color options for natural wood lookalike tiles. For example, light brown, brown, dark and even red. If your interior has a contemporary style, lighter and darker tones are the most suitable options.
Finished Wood
The next design idea in our wood tile flooring design ideas is finished wood. Unlike natural wood lookalike tiles, finished wood lookalike tiles make the room looks polished. They give a classy look to space.
Finished wood lookalike tiles also have a more textured look as well. This makes them an ideal choice if you want to add some texture to any room.
Reclaimed Wood
An interior with a rustic design always looks interesting. Such a room feels familiar, relaxing and calming.    There are many ways to create a rustic vibe. One of these ways is by using reclaimed wood lookalike tiles.
Despite not being the real thing, reclaimed wood lookalike tiles are able to bring a rustic vibe to any space. There are lots of options for reclaimed wood lookalike tiles. For example, there are tiles that lookalike discolored or stained reclaimed wood. These are a good option, especially if you want to give a room a rough aesthetic look.
Blocks Wood
Uniquely enough, there are tiles that look like wood blocks. These tiles look quite realistic, especially if you arrange them in lines. They also add texture as well, which make the room they are installed in even more interesting.
With these kinds of tiles, you can also play with patterns. While arranging them in lines is the most common option, your options really are limitless. So, don't hesitate and choose the one that fits your taste.
Light Wood
As the previous examples have shown, wood lookalike tiles can bring many feels to a room. Of course, a luxurious feel is among these feels too. If you want to bring a luxury feel in a room, tiles that look like light wood are your best option here.
Combined with neutral walls, light wood lookalike tiles can turn an ordinary and dull room into an amazing one. You can also combine light wood like tiles with minimalist interior designs as well.
Other Image for Ideas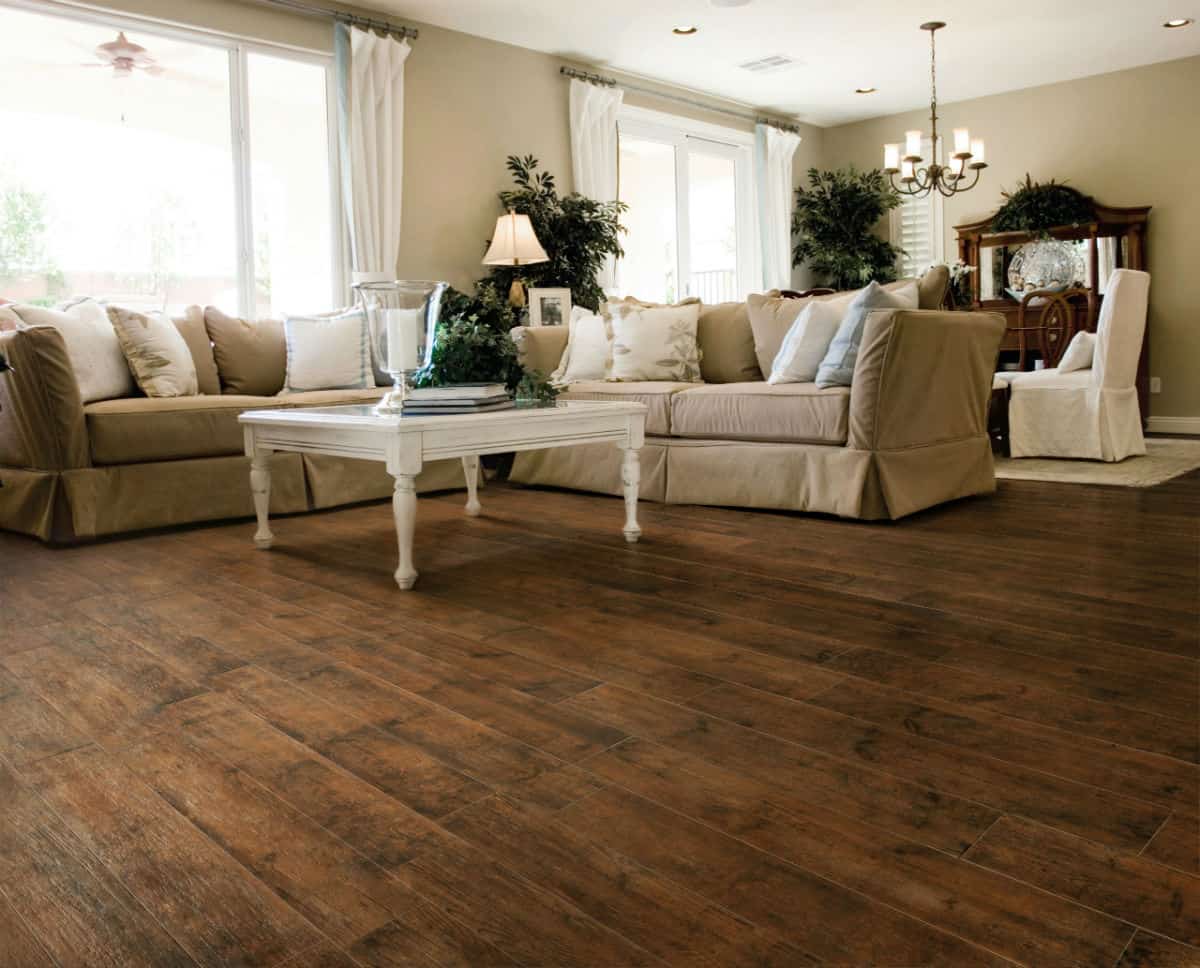 That's all. Which of these wood tile flooring design ideas that you want to try for your floor? Whichever it is, we hope it helps you to get the look that you want. Good luck!